New Tooling delivers Cost Reductions
25 February 2016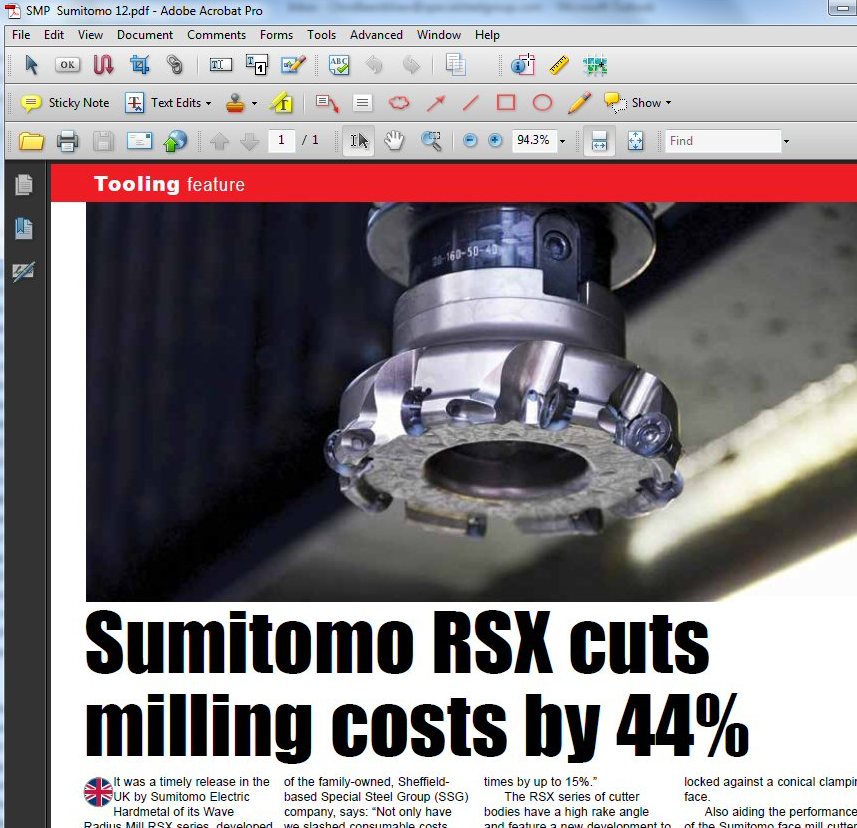 SMP are pleased to announce that they have successfully completed trials on Sumitomo's new RSX Milling heads. (www.sumitomotool.com)
The new tooling has allowed SMP to offer reduced lead times on Alloy 718 components due to the increase performance of the cutting tools.
SMP have extensive experience of machining Alloy 718, and are always looking for a competitive edge which we believe this tooling offers.
The full article was published in MTI magazine. (www.mtimagazine.com) 
The PDF article can be downloaded here.